Bella
Age: 20 Months.
Breed: French Bulldog.
Weight: 14 KG.
Gender: Female Strengths
Energetic, Active, Loyal and loves other dogs.
Fantastic playmate for an active dog.

Very loyal once she gets to know you.

Super smart at figuring things out.

Vet fit, active and healthy. No health issues.

Loves a tennis ball and will bring it back.

Doesn't work for me
Bella dislikes cats and being left alone for too long.
Dislikes cats.

Nervous around small kids

Needs company has separation anxiety as most Frenchies have.

Nervous of Strangers so careful introduction is needed. Bella Is Looking For
Bella needs another dog that loves playing and chasing as she does. She is very active and no couch potato. She is very loyal when she gets to know you. Someone home most of the time would suit her . She will NOT live in an apartment as she already has and needs more outdoor space. She is great in the car a really good traveller. If you want to go for long walks she is well up for it, the only thing to watch with a Frenchie is they find it hard to regulate body temp so you need to be mindful of the weather when walking as they can overheat very quickly. Bella is super smart and figures thing out very quickly so enrichment is also important to keep her happy. She loves her food and can be easily motivated by using something she really likes....cheese. Frenchies also have sensitive tums so diet is important.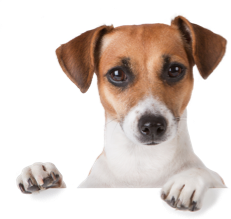 If You do not meet the above requirements, please do not apply as we will not be in a position to reply to your query.
apply now

Can't adopt Bella, please support him by making a donation which goes directly to his care.
Make a Donation